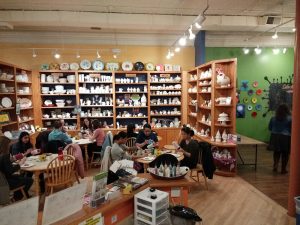 Color Me Mine has hosted a late-night, alcohol-free event for Lehigh After Dark in conjunction with Lehigh University for three years now, and this year's event was one of the best! Lehigh After Dark partners with Lehigh University Sustainability and the Lehigh University Eco-Reps to provide students a late night of fun, food, and entertainment where students can paint reusable travel mugs that will reduce the waste of disposable coffee cups.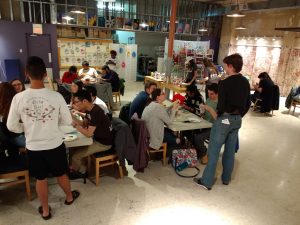 Our entire studio was filled with students painting, eating pizza, chips, and cookies, playing trivia, and listening to music until 1 AM. The event provides a great alternative to the bar scene and was once again filled to capacity!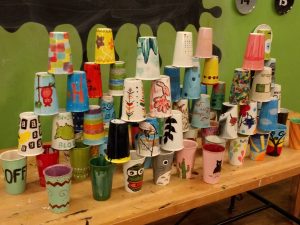 The mugs they painted turned out amazing (lots of budding artistic talent at LU!)! We are already looking forward to next year's event!